[an error occurred while processing this directive]
Shanghai
Download:
Shanghai.zip [99K]
Downloaded:
Zilch times
Version:
1.04 (2nd Dec 2002)
32-bit:
Yes
Requirements:
RISC OS 3.10 or above
128K wimpslot
Licence:
Freeware

[an error occurred while processing this directive]

Purpose

A RISC OS desktop version of the classic Chinese game of patience. Remove pairs of matching files from the board in order to clear the board.

High Scores

1.
Rosemary Miskin
116
2.
Graham Sumner
150
3.
Willem Arends
172
4.
Wendy Gray
175
5.
Willem Arends
180
6.
David Mills
180
7.
Wendy Gray
181
8.
David Mills
196
9.
John McCartney
199
10.
Rob Hemmings
222
11.
Wendy Gray
223
12.
Rob Hemmings
248
13.
Wendy Gray
253
14.
Ben Crick
278
If you think you qualify to enter the online high score, please contact me with your latest score.
Screenshot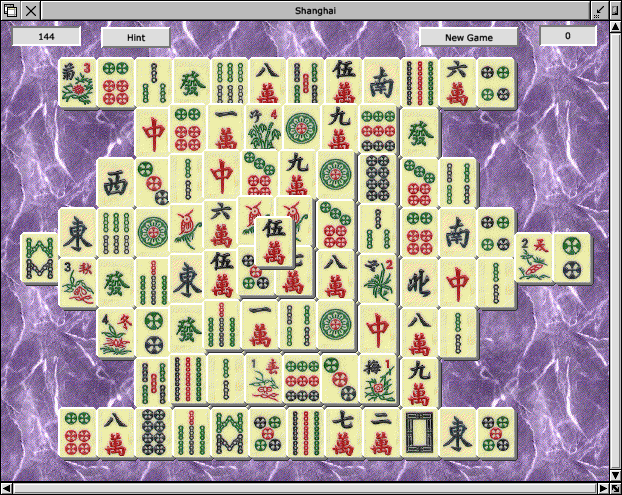 Alternatives
If you like the game of Shanghai, you may be interested in these alternatives to my version.
· Shanghai
by David Chapman
Features enhanced, high resolution graphics and 17 different tile designs to choose from.