[an error occurred while processing this directive]
FontCat
Download:
FontCat.zip [19K]
Downloaded:
Zilch times
Version:
1.05 (20th Dec 2002)
32-bit:
Yes
Requirements:
RISC OS 3.10 or above
80K wimpslot
Licence:
Shareware
£5.00

Purpose
A quick and easy way of visually displaying all the fonts installed in your system.

FontCat just displays some example text displayed in the relevant font.

Registered users can edit the sample text and also print out the list of fonts via the standard RISC OS printer driver.
Screenshots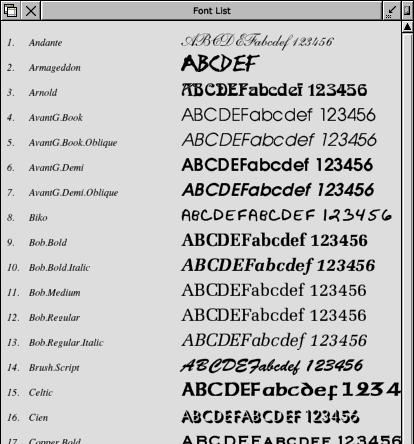 Showing part of my font listing.


[an error occurred while processing this directive]